KirkpatrickPrice a licensed CPA firm, has certified that iVenture has demonstrated through an independent review of information security control structure, their compliance with the HIPAA Security Rule.
The Health Insurance Portability and Accountability (HIPAA) Security Rule is a national standard set for the protection of consumers' Protected Health Information (PHI). The PHI that an organization manages must be protected from anticipate breaches by mandating a Risk Assessment and implementing appropriate Physical, Administrative, and Technical Safeguards. HIPAA laws are regulated by the Office of Civil Rights (OCR) and are meant to protect unauthorized use and disclosure of PHI.
"We determined from our review that iVenture has good technical controls in place in accordance with industry-accepted standards, and appropriate physical and environmental controls and is in compliance with all HIPAA Security Rule standards," said Joseph Kirkpatrick, Managing Partner at KirkpatrickPrice.  KirkpatrickPrice's independent audit determined that all access controls to PHI stored on iVenture systems is in compliance with HIPAA requirements.
About iVenture
Since October 2000 iVenture has provided managed services, IT support, and cloud services for mid-sized and small businesses across Florida.
About KirkpatrickPrice, LLC
KirkpatrickPrice is a licensed CPA firm providing assurance services to over 350 clients in more than 46 states, Canada, Asia, and Europe. The firm has over 10 years of experience in information security and compliance assurance by performing assessments, audits, and tests that strengthen information security and internal controls. KirkpatrickPrice most commonly provides advice on HIPAA, SSAE 16, SOC 2, PCI DSS, ISO 27001, FISMA, and CFPB frameworks.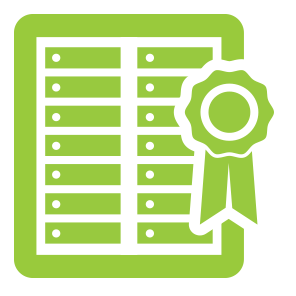 An official letter verifying our compliance from our
independent auditor is available upon request.
iVenture Solutions is an award-winning managed service provider delivering superior IT solutions to clients across Florida. As a leading-edge IT firm for small and medium-sized businesses, we provide a diverse range of services covering the entire scope of IT including maintenance, support, hosting and more. Through rapid response time, reduction of chaos and the right people, our expert team of IT professionals will fulfill your technology needs. At iVenture, we give you more time to do what matters most.